New Forest Hub development
Work begins at new forest hub
Construction has begun at the new Tarawera Road forest hub.
Work on site will largely take place between Monday and Friday however some weekend work will be required.
People accessing the forest in this area are asked to please follow instructions on all signs and from construction staff. This is to ensure everyone remains safe around the work site.
There will be some disruption to walking and cycling tracks in the area as detailed in the image below. This information will also be available on site.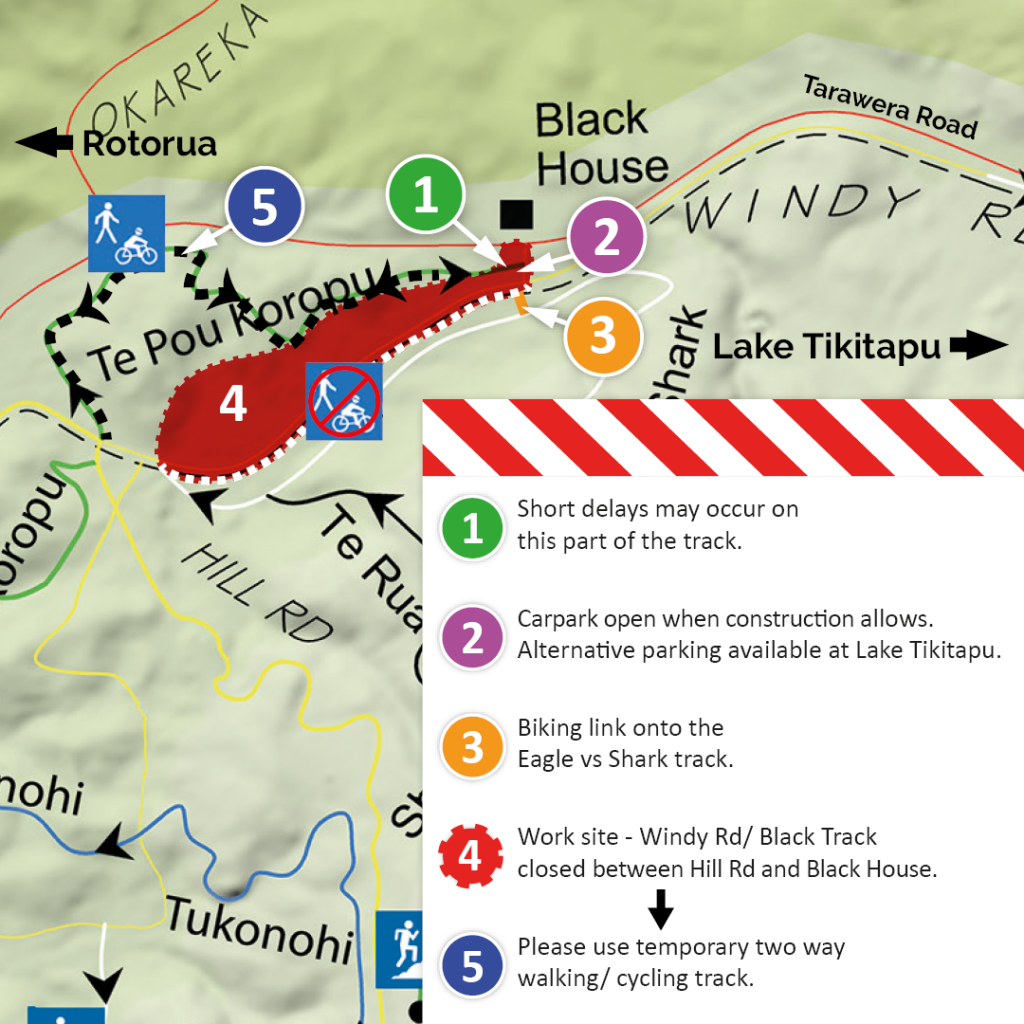 Currently just a gravel parking lot, as part of the Whakarewarewa Forest development the hub site will be transformed into an entrance to the forest that is fit for purpose. This will involve the construction of a toilet and shower facility, the addition of a sealed carpark as well as overflow parking space, and the development of an event space and seating area.
To keep up to date with Whakarewarewa Forest project developments visit rotorualakescouncil.nz/forestdevelopment.