Orienteering
Orienteering in the Redwoods is a simplified version of orienteering. A compass is not required – just a map, some clues and good observation skills! It is a great way to spice up a walk, a good way to challenge the kids and lots of fun to do as a family or with a group of friends.
Thanks to Orienteering Bay of Plenty there are a few different permanent courses to choose from that cater for beginners through to experienced orienteerers.
The maps can be purchased from The Redwoods Gift Shop & Visitor Centre and proceeds help to support the maintenance of tracks and facilities in The Redwoods.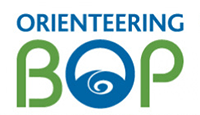 If you'd like to join the local club or just participate in the occasional orienteering event visit www.maptalk.co.nz/events to find the next event, or email orienteeringbop@gmail.com for more information.