NEW SHUTTLE CONCESSION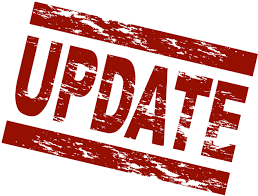 Whakarewarewa Forest shuttle concession
The new concession for shuttle services in Whakarewarewa Forest has been awarded to Mountain Bike Rotorua Shuttles following a competitive process.
As part of its role in managing recreation in the forest on behalf of the landowners, Rotorua Lakes Council managed the procurement process with the landowners, CNI Iwi Holdings Limited, making the final decision.
Council acknowledges the contribution of current concession holders, Southstar Shuttles Rotorua, to the development of the forest as a key mountainbiking destination for both locals and visitors.
The transition to the new concession holders will be worked through with the parties involved and the changeover is expected to take effect in December 2019.
CNI's decision to undertake a competitive process for the concession was part of exploring the future structure of commercial activities in the forest.
Rotorua Lakes Council role
Council plays a role in ensuring ongoing public access to the Tokorangi and Whakarewarewa forest blocks.
The forest lands are owned by Central North Island Iwi Holdings Ltd (CNI).
Council is responsible for managing Tokorangi Forest (including the Redwoods) block and on behalf of CNI and Timberlands, manages recreation in Whakarewarewa Forest.
In this role, Council facilitated the forest shuttle concession process as per its procurement policy and guidelines.
What was the process?
Expressions of interest were called and two parties were then invited to submit proposals which were considered against set criteria by a panel with representatives from Council, CNI and mana whenua. CNI made the final decision.
Will the new business honour the concession tickets I bought from Southstar but haven't yet used?
Customers will need to stay in touch with Southstar regarding what happens to these. The parties involved are working through transition arrangements.
About CNI and the forest
As part of a Treaty of Waitangi settlement CNI Iwi Collective (which represents 8 iwi) received forest land including the Whakarewarewa and Tokorangi forests.
While Tokorangi (including the Redwoods) is set aside and managed primarily for recreation purposes, Whakarewarewa Forest is a productive forest managed by Timberlands. However, CNI and Timberlands have allowed for public access trails and a range of concessions.
CNI, mana whenua iwi and Council are working in partnership to progress a development plan for the forest with the shuttle concession being one of the early actions and the council tasked with managing the process.
4 comments shared
Wayne Wilkey

South Star finish on 30 November. When will their replacement take over and shuttle riders? December 1st? Or…..to be announced?

Yes, the intent is that Multi Day Adventures will be operating a shuttle from 1 December. There will be more infocoming soon.

Wayne Wilkey

And I wish to pass on my, and many others, thanks to the hard working South Star team. They started from scratch and over the years developed an efficient and exhilarating service enjoyed by thousands of happy bikers. You'll be missed.

wayne Wilkey

Southstar Shuttles finish on 30 November. When will the replacement service shuttle riders. December 1st? Or…..to be announced?