Bike Hire & Shuttles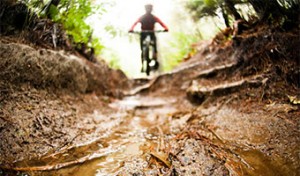 A number of business in Rotorua can help you make the most of your visit to the greatest mountain bike trails in the southern hemisphere. If you are interested in guided tours or clinics visit the providers tab.
Mountain Bike Rotorua, the on-site bike hire operate from both the Rotorua Mountain Bike car park at Waipa and Te Putake o Tawa car park on Tarawera Road.
Mountain Bike Rotorua also provide an uplift service in the forest. Increase the gravity fun factor by being dropped at one of the highest peaks on the public shuttle, or charter your own private shuttle to open up other areas of the forest for you and your riding buddies. (Tickets can be purchased on the  shuttle or from their base at Waipa)