Dog Walking
The Redwoods is a favourite place for people to walk their dogs. We require dogs to be on a lead. Even though your dog maybe very well behaved others do not know that. The forest is used by lots of families with young children, and by the elderly and overseas visitors who may not be used to dogs, so please help us to create an environment where they feel safe. Please also clean up after your dog. We have "doggy do" bags available for free from the Redwoods I-Site and Visitor Centre.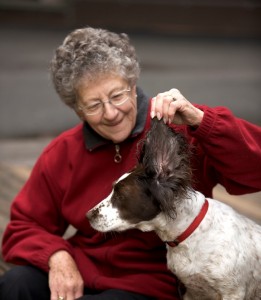 The area across the road from the Redwoods is made available by Scion for the public to walk and where you can also run your dog off lead. There are no walking tracks as such but you can wander through the trees and open spaces at your leisure. It is actually an area used for tree trials, so be aware that work maybe taking place at any time and respect any warning signs in place. Click on the image below to enlarge for further information.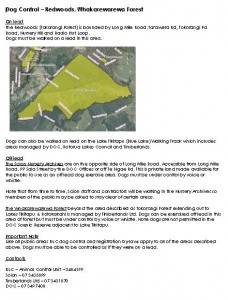 There are other areas in Rotorua where you can exercise your dog off lead. To view parks and other areas where you can exercise your dog on/off lead, click here.