WAIPA DEVELOPMENTS
The Waipa valley is located on the south eastern boundary of the Whakarewarewa Forest off State Highway 5.
The  valley has developed over time into an important recreational access point to the Whakarewarewa Forest with 250,000 users accessing the forest from Waipa, mostly for mountain biking.
Developments to further enhance the recreational offerings from the Rotorua Mountain Bike car park and to better manage use of Waipa State Mill Road for both forestry vehicles and recreational users is being progressed by Rotorua Lakes Council, Red Stag Investments and Red Stag Timber.
Red Stag Investments, which owns the open space surrounding the car park, have embarked on the development of two commercial facilities including a complex housing a cafe, bike hire and light tourism offerings, plus a hot tubs spa complex.
In line with this development and as part of Council's continued commitment to the 10 year revitalisation plan, Council's next stages of work are: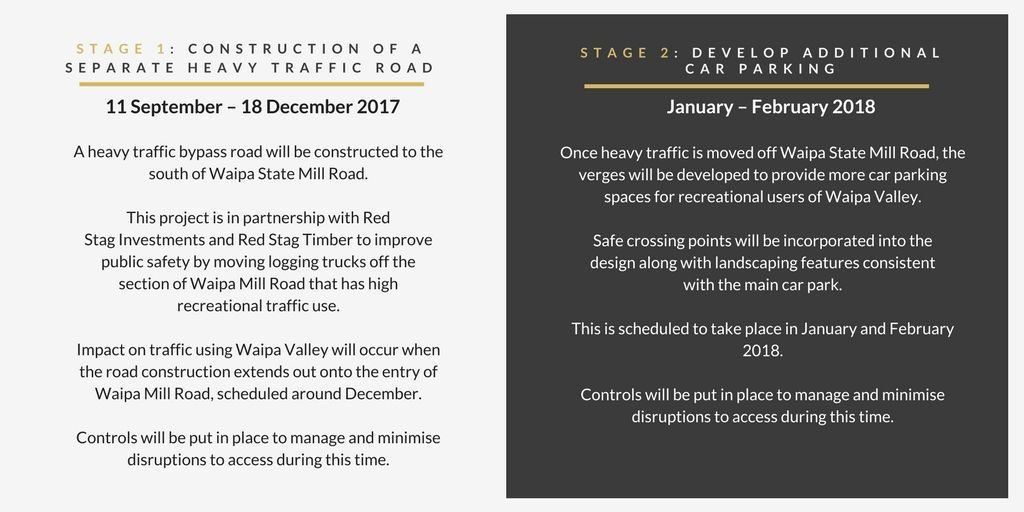 For more information and updates you can visit: Waipa Developments.