REDWOODS CHILDRENS DAY 2017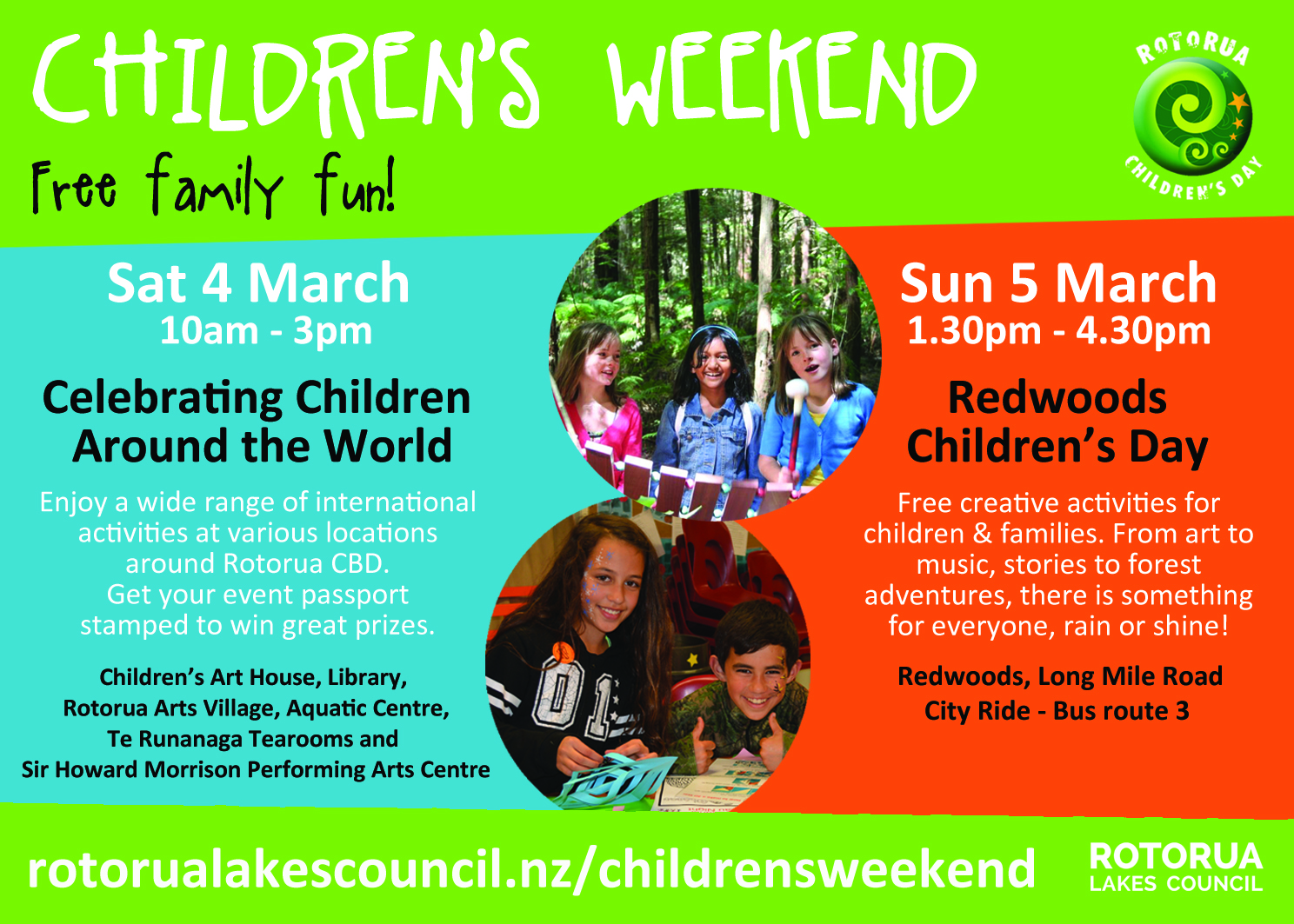 Children's Day is returning to the Redwoods for the ninth year!
With free art, stories, music and other forest adventures awaiting toddlers and under 12's to enjoy with their whanau and friends.
There will be something for everyone with nature-based creative art activities, such as hut building, clay sculpting, creating music, scavenger hunts plus storytelling, performances and much, much more.
Bring the family and a picnic and join the magic with The Travelling Tuataras and other cool characters under the Sails at the Redwoods – rain or shine!
You can take the City ride bus route 3 and then enjoy a wander through the Mokopuna track from the end of Long Mile Road to get to the Sails.
The Redwoods Children's Day will take place under the Sails and surrounding area behind the Visitor Centre from 1.30pm to 4.30pm on Sunday 5th March.
This event is part of Children's Weekend so join in the fun on Saturday too at the Government Gardens and around the CBD. From 10am until 3pm a range of community groups and organisations will work alongside Rotorua Lakes Council to celebrate children from around the world.  Enjoy a wide range of activities with international flavour including crafts, music, games, story-time, face-painting, swimming and much more! Families will need to follow a map collecting stamps from each 'country' on your event passport to be in the draw to win some great prizes.
See http://www.rotorualakescouncil.nz/childrensweekend for more information about both events.
2 comments shared
Audrey

Would youtell mehow or where do I go to see photos taken during the weekend, pls.

Hey Audrey, there is an album on the Redwoods Facebook page. 🙂